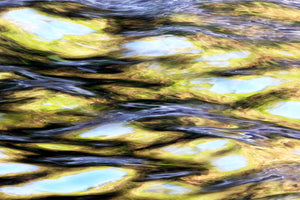 Look closer! Can you see the fish swimming in the water. Love the shapes that water forms into that helps expand the mind. Some people look at clouds to form imagery, I prefer the water.
This series looks amazing on a wall, especially on a large scale. 
Available in many different finish options!